Spa a Wellness
Luxusní spa a wellness u moře v exotice
Naše ceny hotelů v Emirátech již zahrnují DPH ve výši 5%, poplatek obci ve výši 10% i poplatek za služby v ubytování ve výši 10%.
Best Price Guarantee
The price is valid for free seats in the most advantageous booking class

We calculate
the cost of your trip.
Please wait.
Součástí těch nejlepších světových resortů jsou luxusní lázně. Jedná o místa jako stvořená k relaxaci. Lázně a wellness centra nenabízejí jen prvotřídní služby, ztělesňují i krásné relaxační prostory obklopené tropickou přírodou. Už jen pohled na upravené zahrady, jezírka a bělostné plachty altánů vlající ve větru vás přenesou do světa blaženosti. A když se k tomu všemu přidá šepot moře a vůně exotických květin, získáte zážitky, ke kterým se budete vracet ještě dlouho po své dovolené.
Platí, že každá exotická destinace má svůj vlastní wellness svět. Pojďme navštívit ty nejlepší z nich! Níže najdete tipy našich specialistek na najlepší wellness a spa hotely v exotice.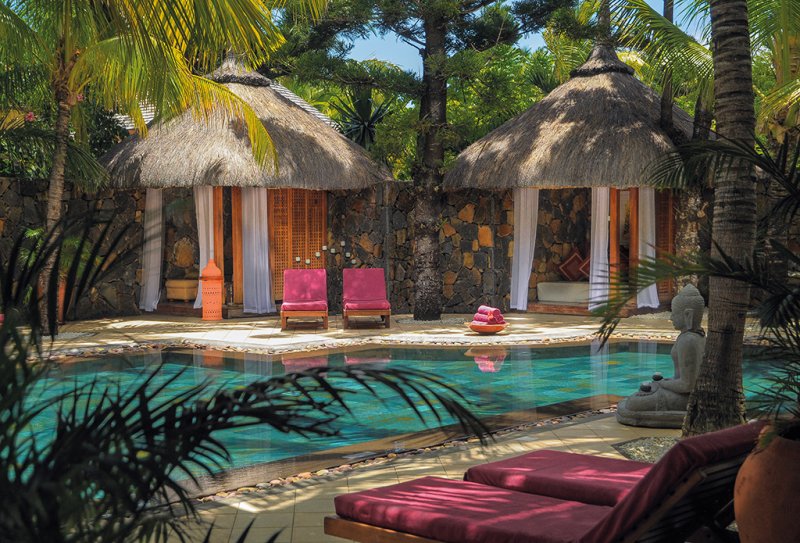 Maurícius
Na Mauríciu mají všechny hotely vlastní wellness centra, která nabízejí místnosti jak pro jednotlivce, tak pro páry. Součástí nabídky jsou klasické masáže, thajské, balijské, ale 
i ajurvédské a speciální masáže. Kromě masáží si můžete dopřát i saunu, páru, hydroterapii nebo se zúčastnit lekcí jógy. Součástí wellness bývá i salon krásy. Některé hotely umožňují hostům vstup do odpočinkového bazénku, páry či sauny během celého dne zcela zdarma. Dětem nebývá vstup do lázní povolen. 
Maledivy
I resorty na Maledivách se vyznačují svou lázeňskou částí. Ta je často situována tak, aby poskytovala výhled na moře. Některé resorty se pyšní wellness centry, která jsou umístěna přímo na laguně nebo dokonce v korunách stromů.
Lázně se často specializují na thajské, balijské a v současnosti velmi populární ajurvédské techniky. Procedury mohou probíhat pod širým nebem, u moře nebo v soukromých paviloncích na vodě či v zahradě. Lázeňské péči se můžete oddat i přímo ve své vile.
Resorty na Maledivách kromě masáží nabízejí i lekce jógy, meditaci, apod.
Dusit Thani Maldives *****

Cena od 11 605 CZK os./noc

Lokalita: Maldives, Baa atoll | Mapa

Strava: Breakfast, Half board, Full board, All Inclusive

Thajská pohostinnost v krásném maledivském prostředí

9.6 / 10

ZOBRAZIT

 
Thajsko
Thajsko je bezpochyby zemí, kde mají masáže hlubokou tradici – až 5000 let. Thajci mají pro uvolňování těla a mysli skutečný cit a spolu s jejich pohostinností a nejrůznějšími vůněmi je wellness v Thajsku skutečným zážitkem.
Masáže v Thajsku spojují prvky akupresury, jógy, reflexologie a strečinku. Jsou založené na víře ve čtyři základní elementy: vodu, oheň, zemi a vzduch. Lázeňská péče zlepšuje ohybnost a celkovou mobilitu těla. Maséři využívají různé bylinky, ovoce a koření.
Bali
Pro Bali jsou typické tradiční olejové masáže, které si můžete nechat dopřát jak v hotelích, tak i na ulicích, v různých centrech. Masáž se zde považuje za cestu ke komunikaci 
a přiblížení. Terapeut zapojuje nejen své ruce, ale i své smysly a srdce. Balijské masáže zahrnují strečink, dlouhé tahy a tlaky prstů na pokožku.
Tradiční masáže uvolňují napětí, zlepšují krevní oběh a vytvářejí pocit duševní pohody.