Hotel Aurora

****

Lokalita: Lošinj, Mali Lošinj | Mapa

Strava: Breakfast, Half board

Hotel s krásnou promenádou s palmami
Naše ceny hotelů v Emirátech již zahrnují DPH ve výši 5%, poplatek obci ve výši 10% i poplatek za služby v ubytování ve výši 10%.
Best Price Guarantee
The price is valid for free seats in the most advantageous booking class

We calculate
the cost of your trip.
Please wait.
1244 ostrovů, útesů a skalisek
Chorvatsko je zemí mnoha větších či menších ostrůvků. Mnoho z nich patří mezi chráněné oblasti a najdeme zde přírodní rezervace a národní parky. Mezi ty nejznámější patří Kornaty, Mljet nebo NP Krka.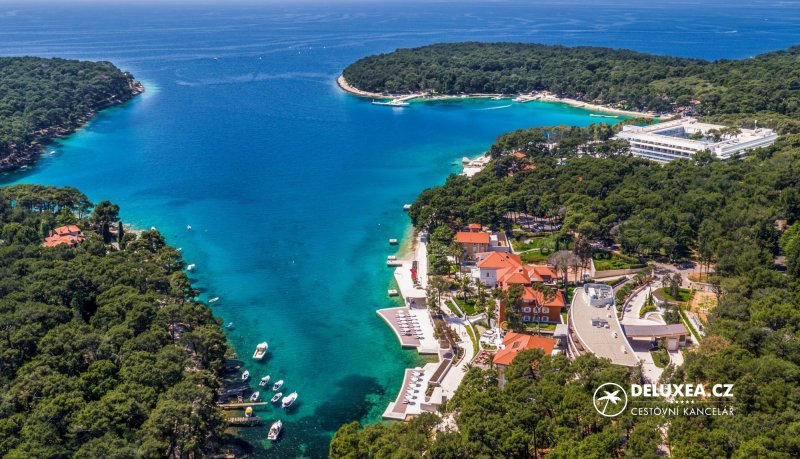 Chorvatsko je pro Čechy velmi oblíbená a často navštěvovaná destinace. My jsme zde našli hotely, které splní představy i našich náročných klientů. 
Země je známa pro své úžasné přírodní bohatství - každý kdo navštívil Kornaty nebo Plitvická jezera bude určitě souhlasit. Mimo to si ale místní zakládají i na svých tradicích, z nichž mnoho patří mezi světové dědictví Unesco. Slavné je především chorvatské krajkářství - výroba rozličných krajkových výrobků. V Unescu je zapsáno i mnoho historických památek. Mezi ty, které byste neměli minout, patří město Dubrovnik, Diokleciánův palác nebo centrum Trogiru.