Do Vietnamu nenabízíme přímé lety charterovým letadlem, které mohou být krátce před cestou zrušeny pro malou obsazenost. DELUXEA nabízí výhradně lety na pravidelných linkách s Emirates, Qatar Airways a Turkish Airlines. Ty poskytují perfektní servis, návaznost při přestupu a hlavně jsou flexibilní s možností odletu několikrát v týdnu (z Prahy i Vídně).
Golf ve Vietnamu - Golfová hřiště
Kombinace moře, odpočinku, poznávání a golfu? To vše najdete v dosud skoro neobjeveném golfovém ráji, který nabízí Vietnam. Odlišné podnebí na severu a jihu země zaručuje jedinečnost každého ze skoro 20 hřišť. Najdete zde linksová hřiště, ale i americké typy parkových hřišť se vzrostlými borovicemi. Většina nejznámějších osmnáctek se nachází v blízkosti moře a často jsou i součástí plážových resortů, představují ideální místo pro strávení dovolené. Golf ve Vietnamu si tak opravdu užijete.
Montgomerie Links
Montgomerie Links je nejstarším golfovým klubem ve Vietnamu, o jeho design se postaral Colin Montgomerie. Podle mnohých je nejkrásnější ve Vietnamu. Hřiště se nachází nedaleko pláže China Beach, v oblasti, která spadá pod světové dědictví UNESCO. Typický links paru 72 a o délce 7091 yardů je velmi podobný těm v Irsku nebo Skotsku, nabízí rozmanitou vegetaci a obrovské množství zajímavých bunkerů. Hru ztíží nejen ty, ale také vzrostlé stromy a několik vodních jamek. Odmění se ale krásnými výhledy a čistou přírodou.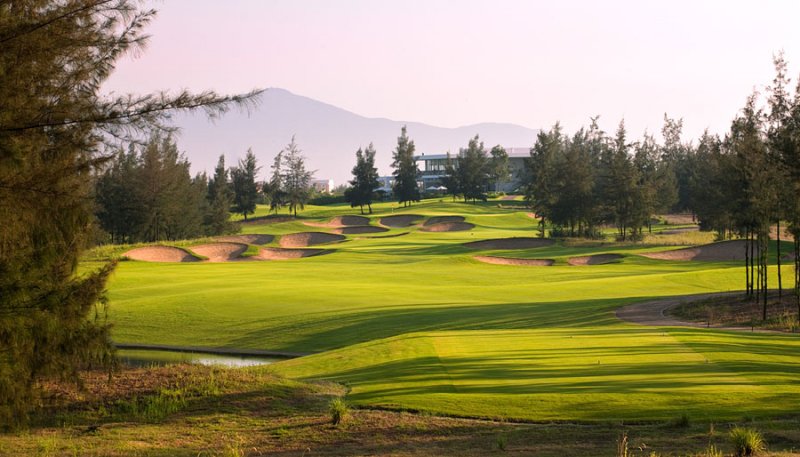 Komfort pro každého
4 UNESCO památky v okolí
Dlouhá písčitá pláž
Počítáme cenu Vašeho zájezdu. Vyčkejte prosím.
The Danang Golf Club
Hřiště z pera designové společnosti Grega Normana je dalším klasickým linksovým hřištěm v oblasti. Široké fairwaye jsou zde lemovány vzrostlými borovicemi. Hru může ovlivnit častý vítr, typický pro pobřežní hřiště. Důležitý je například na šesté jamce, par 4, kde míč jednoduše skončí v bunkeru. Na paru 5 desáté jamky, ale může pomoci překonat vzdálenost 630 yardů. Vylepšit skóre je možné na tříparové, lehce stoupající šestnáctce.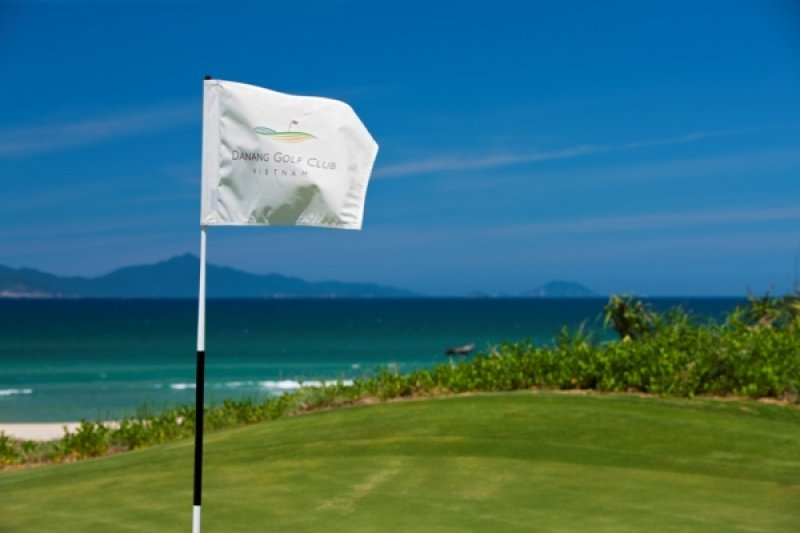 Vinpearl Golf Club Nha Trang
Mistrovské hřiště paru 71 se nachází na vietnamském ostrově Hon Tre, v jedné z nejkrásnějších zátok na světě. Zaujme nejen moderní design hřiště s mnoha členitými jezírky, výhledy z každého odpaliště, výborné tréninkové podmínky a vybavení, ale i kvalita servisu. Vylepšit výsledek lze hned na druhé jamce, krátkém čtyřparu, kde stačí nezaleknout se okolní vody při ráně z týčka. Nejkrásnější a zároveň nejlehčí jamkou je třípar 13. jamky, který nabízí nádherný výhled na zátoku.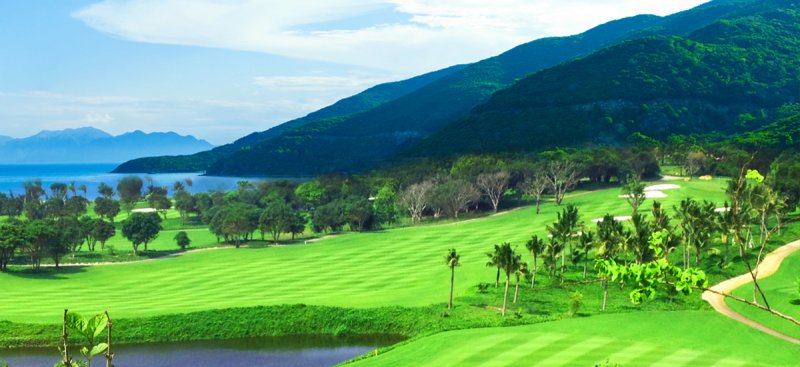 Na soukromém ostrově
Luxusní ubytování
Nekonečné možnosti vyžití
Počítáme cenu Vašeho zájezdu. Vyčkejte prosím.
Sea Links Golf Country Club
Jedinečné hřiště položené na písečných dunách, které je úžasně zasazené do terénu. Čekají zde náročné zvlněné greeny a tradiční linksové fairwaye. Patří mezi nejnáročnější ve Vietnamu, dobrá rána nemusí vždy znamenat dobrý výsledek, jelikož zvlněné fairwaye a vítr mohou dostat míč do jednoho z mnoha bunkerů. Díky kompletnímu osvětlení, je hra možná i v noci.
Velkorysý koncept Sea Links City
Golfové hřiště
Jen pár minut chůze do centra Mui Ne
Počítáme cenu Vašeho zájezdu. Vyčkejte prosím.
Ocean Dunes Golf Club
Vynikající hřiště podepsané vítězem Masters Nickem Faldem, oceněné jako jedno z 10 nejkrásnějších v celé Asii a určitě jedno z nejlepších. Po celý rok je resort ve skvělé kondici, široké fairwaye vyhovují i méně zdatným hráčům. Přesto zde čeká několik nástrah v podobě tropických stromů a písečných dun. Devátá jamka, par 3, byla zařazena mezi 500 nejlepších světa, první rána zde je velice obtížná. Výhled na pohoří nabízí moderní klubovna s veškerým potřebným vybavením a lázněmi.