Na Zanzibar nenabízíme přímé lety charterovým letadlem, které mohou být krátce před cestou zrušeny pro malou obsazenost. DELUXEA nabízí výhradně lety na pravidelných linkách s Qatar Airways a Turkish Airlines. Ty poskytují perfektní servis, návaznost při přestupu a hlavně jsou flexibilní s možností odletu několikrát v týdnu (z Prahy i Vídně). Pro náročné klienty doporučujeme kombinaci Zanzibaru se safari v pevninské části Tanzanie. Osobně jsme vyzkoušeli a rádi Vám připravíme dovolenou na míru.
Zanzibar
Our recommendations - Zanzibar we traveled
Naše ceny hotelů v Emirátech již zahrnují DPH ve výši 5%, poplatek obci ve výši 10% i poplatek za služby v ubytování ve výši 10%.
Best Price Guarantee
The price is valid for free seats in the most advantageous booking class

We calculate
the cost of your trip.
Please wait.
Ostrov koření
Vůně koření Vás bude doprovázet téměř na každém kroku po tomto ostrově. Pěstování koření má na Zanzibaru historickou tradici a nyní je představitelem jedné z hlavních ekonomických činností ostrova. Při návštěvě Zanzibaru můžete podniknout nespočet výletů a cest po plantážích s kořením, na kterých poznáte, jak se koření pěstuje, zpracovává i prodává. Mnohdy můžete ochutnat i několik druhů místního koření, mezi které patří například známý hřebíček, voňavá skořice, exotická vanilka a mnohé další.
Zanzibar jsme opakovaně navštívili a poskytneme Vám osobní rady
Zanzibar jsme navštívili a detailně poznali místní prostředí, nabídku služeb a ubytování. Díky tomu Vám velmi odborně na základě osobních zkušeností poskytneme rady. Na Zanzibar se specializujeme a rádi Vám na základě našich zkušeností poradíme hotel, který bude přesně splňovat  Vaše požadavky. Doporučujeme hotely s programem all inclusive. Velkou výhodou je, že se po celou dobu pobytu nemusíte o nic starat, protože v ceně máte zahrnuté jídlo, nápoje a mnoho další druhů služeb.
I traveled the world.
ONLINE today

today 02.10. from 09:30 to 18:00
Věhlasné "Kamenné město"
Stone Town je nejstarším místem v Zanzibar City, hlavním městě ostrova. Představuje v podstatě centrum Zanzibaru a spadá pod Světové dědictví UNESCO. Zvláštní a krásné na něm je jeho neobvyklá architektura, na kterou působily vlivy jak arabské, tak africké, evropské i indické kultury. Celé toto místo je postaveno z korálového kamene a právě to vytváří neobyčejný kouzelný nádech. Charakteristickými rysy jsou také úzké uličky, dřevěné řezbářsky zdobené dveře domů, sultánský palác Beit El-Ajaib neboli Dům zázraků, vysuté zahrady a jiná zajímavá místa. Při návštěvě Zanzibaru byste si zkrátka toto místo neměli nechat ujít.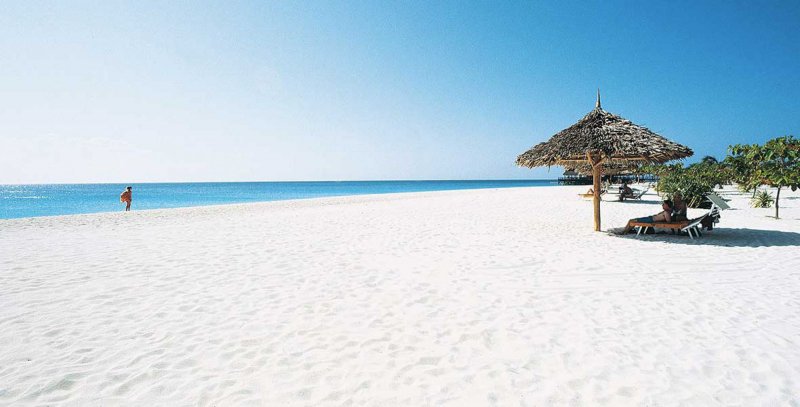 Kombinace se safari v Tanzanii
Chtěli byste zažít tropickou dovolenou obohacenou o návštěvu jedné ze čtyř přírodně nejrozmanitějších zemí na světě? V takovém případě je kombinace tropického pobytu na Zanzibaru a safari v nedaleké Tanzanii tou nejlepší možnou volbou! Vzdálenost Zanzibaru od pobřeží Tanzanie je pouhých 40 km, a tak máte zdejší bohaté přírodní parky a rezervace přímo na dosah ruky. Téměř třetina území Tanzanie patří různým druhům chráněných přírodních oblastí s okouzlujícími scenériemi rozmanitého povrchu, který je domovem divoké zvěře, jako jsou sloni, lvi, leopardi, zebry a velké množství dalších živočichů. Největším lákadly jsou pravděpodobně Národní parky Ngorongoro a Serengeti, ale také Kilimandžáro se svým zasněženým vrcholkem.