OZEN LIFE MAADHOO

*****

Lokalita: South Male atoll | Mapa

Strava: All Inclusive

Exkluzivní místo s překrásnou lagunou a podmořskou restaurací

OBLU Sangeli

*****

Lokalita: North Male atoll | Mapa

Strava: All Inclusive

Bezstarostné chvíle na plážích s bílým pískem a tyrkysovými vodami
Maldives
Beach and sea na Maledivách
Naše ceny hotelů v Emirátech již zahrnují DPH ve výši 5%, poplatek obci ve výši 10% i poplatek za služby v ubytování ve výši 10%.
Best Price Guarantee
The price is valid for free seats in the most advantageous booking class

We calculate
the cost of your trip.
Please wait.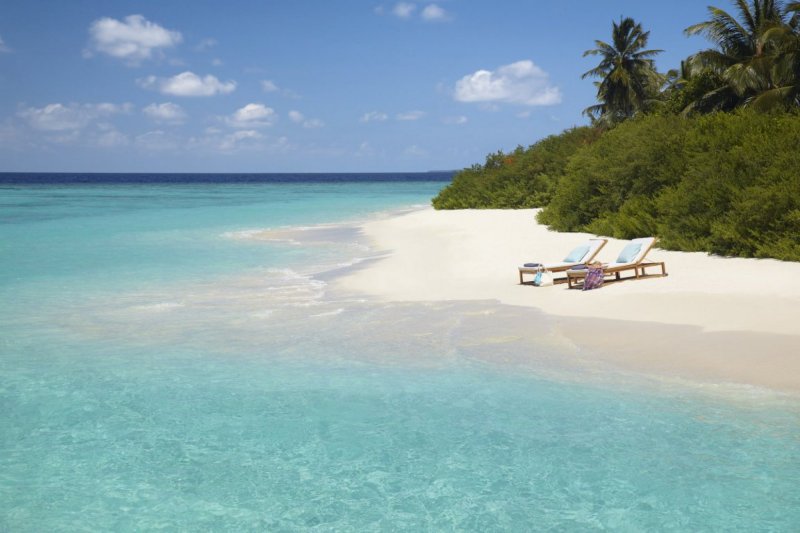 Nádherné písčité pláže a průzračná voda 
Zájezd na Maledivy doporučujeme zejména milovníkům podmořského života a odpočinku. Úchvatné sněhobílé pláže, nejjemnější prachový písek, bujná vegetace a luxusní služby budou mít na svědomí, že už nebudete chtít nikdy odjet. Šnorchlování a potápění je na Maledivách opravdu jedinečné. Jen pár kroků od břehu naleznete hejna barevných korálových rybiček plujících v křišťálově průzračném moři – nachází se zde více jak tři čtvrtiny všech druhů korálových ryb, které obývají tuto planetu. Fanoušci potápění si zde vychutnají vzrušení z přítomnosti mořských želv, rejnoků, murén, delfínů či velrybích žraloků.